Help Your Car Look Its Best!
Dents on your car seem to appear out of nowhere. Hail, shopping carts, and road debris are just a few of the ways your vehicle can suffer damage. Although dents seem relatively minor, they're unsightly and reduce the overall value of your car. But many drivers avoid having dents repaired due to the cost and time involved. That's where our dent removal service can help.
Carolina Collision & Frame Service uses the latest technology to provide paintless dent removal for all makes and models. Unlike traditional auto body repair, this service is able to remove dents and other damage without disturbing the existing paint on your vehicle.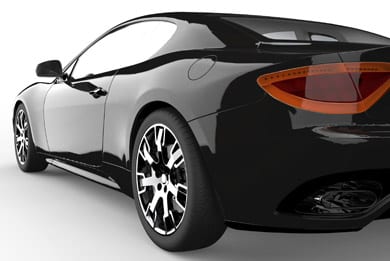 Benefits of Paintless Dent Removal
There's no question that getting rid of dents will improve your car's appearance. If you're planning to keep your car for a few more years, you'll be happier with the way your vehicle looks. If you're planning to sell, you'll  be able to get a better resale or trade-in value.
You'll also save time, since paintless dent removal requires less labor than traditional auto body repairs. In some cases, we offer same-day service. Our staff will work with you to find the most convenient scheduling options.
Finally, you can trust that the work we do on your car will look good for years to come. We offer a warranty on all of our services for as long as you own your vehicle.
It's important to note that not all dents can be repaired with paintless dent removal. If our team determines that this isn't the best method to use on your vehicle, we'll make recommendations for the type of auto body repairs that will give you the best results. Best of all, you won't have to drive your car to another repair facility. That's the benefit of coming to a full-service auto body and collision repair shop like ours. It's what sets us apart from our competitors in the Rock Hill, SC area.
Let Carolina Collision & Frame Service take a look at your car to see if paintless dent removal will work for you.